Get excited: it's that time again! Yes, it's the Plaza District Festival! This Saturday, Sept. 29, the Plaza District will come alive to show festival goers from around the city (and some from even farther away) all that's great about their slice of Oklahoma City. Once a blight on the urban landscape, the District has been working hard for years to turn around its image and reputation. Along with their "second Friday" LIVE on the Plaza events, they offer an annual festival in the fall to celebrate the growth of what has become for them, not just a business, but a Plaza "family."
This year offers a range of activities for both children and adults alike. The festival claims the distinction of exclusively featuring only Oklahoman artists and performers. The Plaza District is where Keep it Local OK operates, so festival organizers practice what they preach in these parts. In visual artistry alone, the Festival has accepted more than 30 vendors to display their works, which will be set up along 16th Street. The Plaza businesses will be open for business as usual, so feel free to step in as you check out the day's festivities. Local vintage store Dig It! will be celebrating their one-year anniversary at Festival, so chance your luck to win some prizes, or stop by the balloon backdrop left over from owners Art and Stephanie's wedding to post for a Festival snapshot.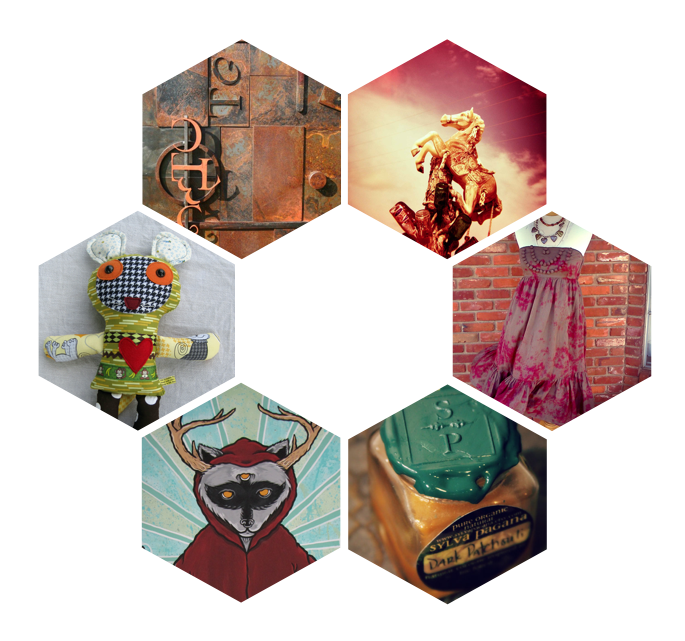 Kidapalooza (12 p.m. – 6 p.m.)
Sponsored by Oklahoma Employees Credit Union, the children's area this year will offer multiple kid-friendly attractions. There will be a mural painting area, face painting booth, and art areas where children can make crafts with beads or sack puppets. There will be sidewalk chalk and hula hooping, and for the musically inclined, the Philharmonic is bringing their instruments out for children to play. Get there early, though: the instrument playground shuts down early, at 4 p.m.
And did I mention there's a moon bounce? Yeah, you heard me right. See you in the princess castle moon bounce. No shame.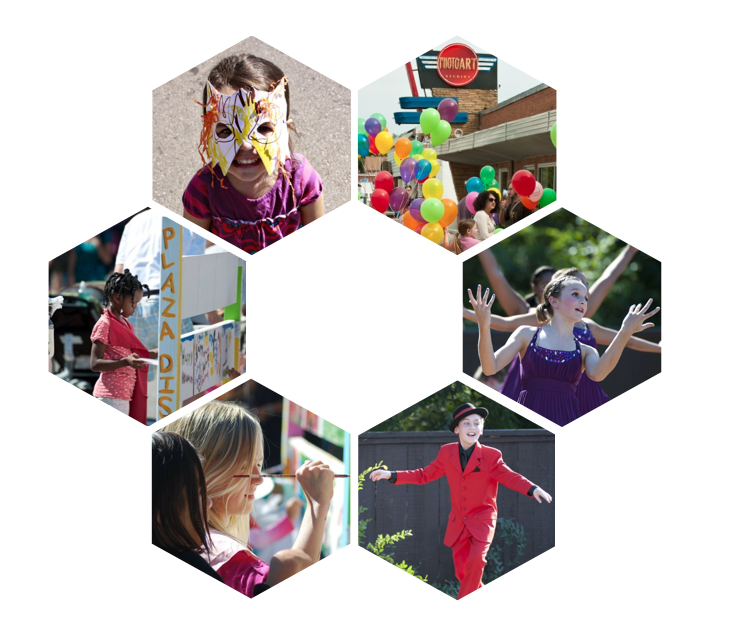 Musical Attractions
For Festival, there are multiple options for those hoping to catch a show. Bad Granny's Bazaar will be offering a special all-day Back Room show, and there will be two separate music stages set up at opposite ends of the Plaza. At the west end of the Plaza is the Coin-Op stage, boasting performances from bands at the top of every hour. On the east stage, located at Stanley's Garage on Blackwelder, are acoustic sets on the half-hour. The east stage will close by 8, so check out the list of performances to ensure you see the acts that interest you most.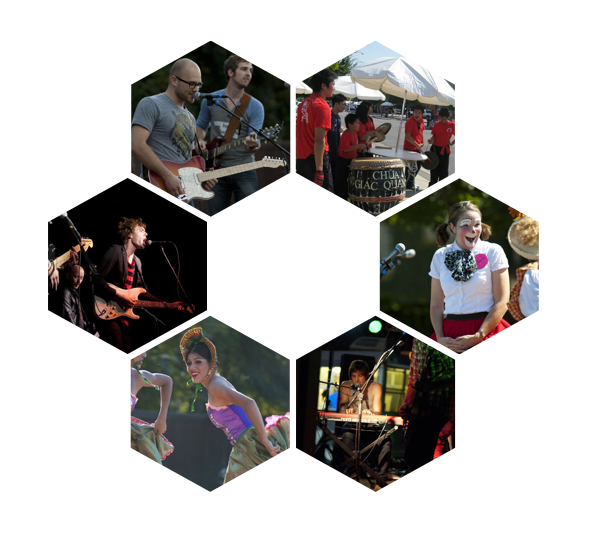 …and as for Good Eats?
A full day of festivities would wear on anyone's stomach, and come hungry! There will be plenty of options to entertain you. Of particular note is the Mule, the newest addition to the Plaza District. Boasting specialty grilled cheeses and the "Leave a Drink" wall (seriously), they are open and ready to serve their neighborhood. Stop in and try the Portacatoosa, a portobello grilled cheese with a sun-dried tomato pesto and taleggio cheese. While you're there, feel free to leave a drink for me on the wall.
(Hey, it was worth a shot!)
Mobile Vendors
Big Truck Taco
Heo's Kitchen
Roxy's Ice Cream Social
Atomic Dog
Sambino's Italian Ice
Restaurants
The Mule
Saints Pub
Urban Wineworks
Anotjitos Guatamaltecos
3 Beer Tents benefitting Plaza District Association
But wait, there's more!
Everything Goes Dance will be offering dance performances throughout the day, which you can stop and watch or enjoy between the various activities that will be occurring throughout the District. In the evening, catch a BMX jam session at 7 p.m., then step on over to Velvet Monkey Salon, where the salon and boutique will be putting on their fashion show again this year, at 8 p.m. The Humane Society will be on site offering pet adoptions from noon – 6 p.m., and Bomb Shelter will be offering a special one-day showing of the special "Elements" series. Throughout the day, the Plaza will also feature the introduction of the "Before I Die" wall, where festivalgoers can chalk their hopes and dreams as part of a collaborative community project.
And not to give anything away, but keep your eyes peeled for a little something special in the District at 3 p.m.
Regardless of what time you'd like to stop by, there will be something to fit the interests of just about anyone, so if you're feeling brave enough to risk a little rain (30 percent, in Oklahoma, has been known to go either way), come down to the Plaza District and hang out!
I mean, did I mention there's beer? And a moon bounce?
To help you get better acquainted with this Oklahoma City gem, there's a map of the area too.  Don't forget to check out the Plaza District on their website or on their Facebook event page too.