The Olympics start tonight with the Opening Ceremony, also known as the most bombastic, over-the-top, de-politicized celebration of the "global community" possible. There are a lot of Olympic Drinking games floating around the Internet, but I decided to go with a different spin on that: Olympic Bingo. These painstakingly-researched cards can provide hours of fun for the opening ceremony tonight. Click link to download the.pdf:print-bingo-com. For extra fun, just add beer. And if you're under 21, enjoy a jello shot made with sparkling grape juice or something. Drink responsibly!
I also recognize there is somewhat of a backlash about the Olympics and how commercial they've become, and that the street art which criticizes this trend is being removed. So if you're not into drinking like a champ, seriously drink responsibly if you do, then here are a few Banksy and other works by street artists that might not be around anymore because it makes McDonalds, among others, look bad, greedy, opportunistic, or just all of things in various combinations.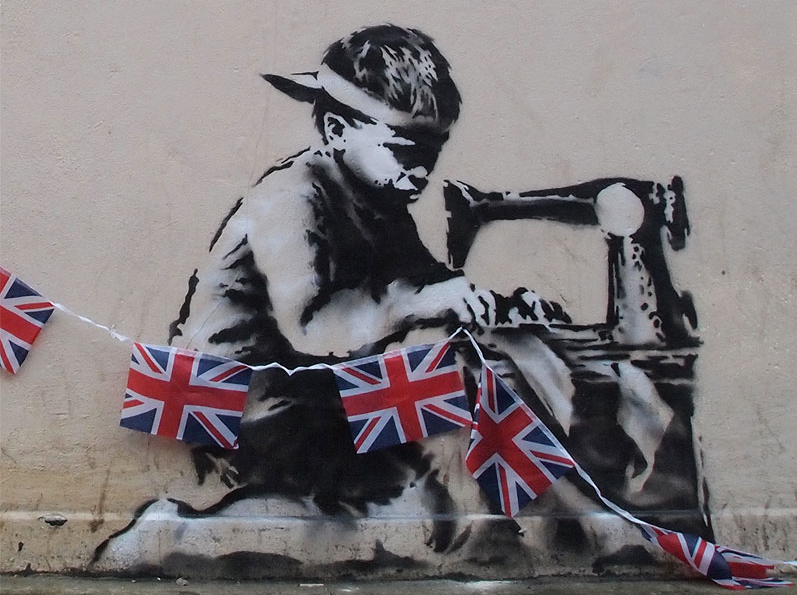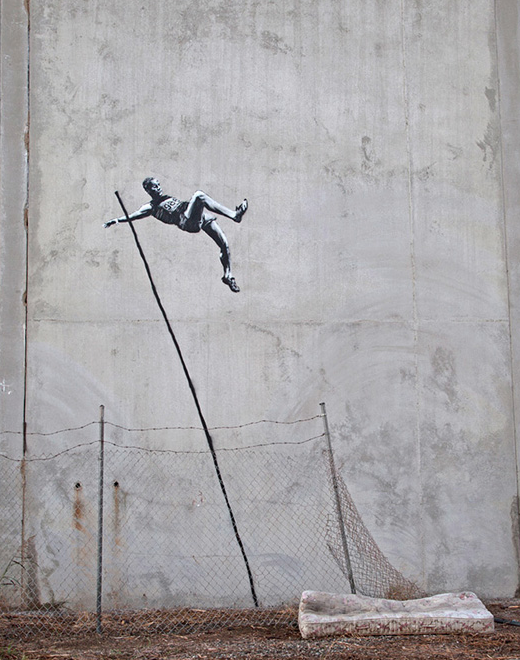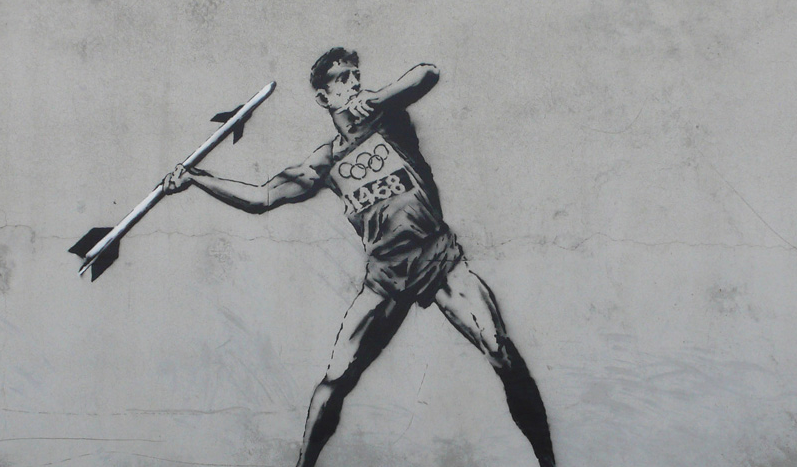 The thing is, hasn't this kind of commercialism always existed? Wheaties has been cashing in on product endorsements for a long, long time. But then again, Wheaties isn't positioning its brand, at least that I know of, to be the exclusive distributor of breakfast cereals sold to any would be (or wanna be) champions. And this is where McDonalds is drawing some heat from artists and critics alike as this ubiquitous fast food company has positioned itself to be the exclusive french fry (chips) dealer for the games. Although one would think at the Olympics, the most widely celebrated of all sporting events, that the concession stand offerings would be healthier as French fries, or "chips", don't exactly inspire images of athletic prowess and vitality.