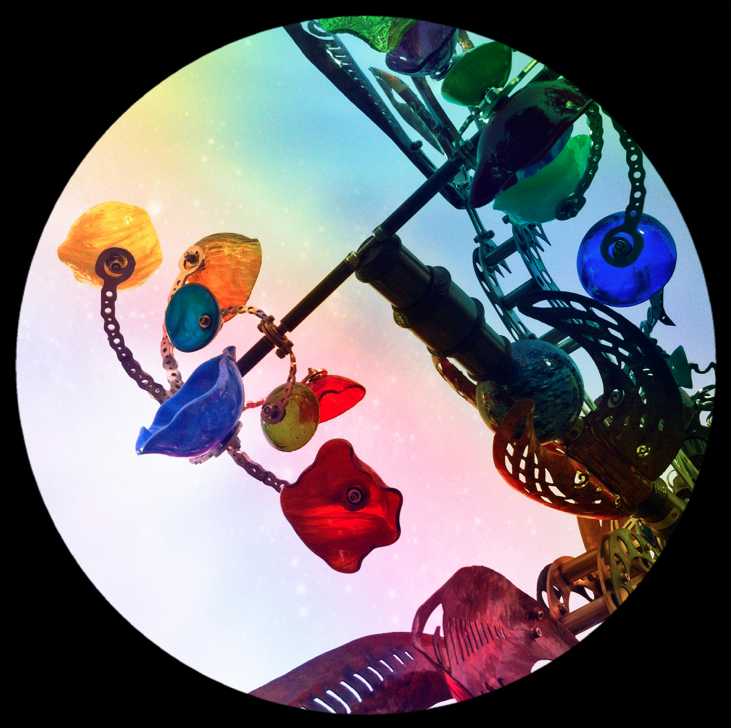 Arts Fest is one of the few events in Oklahoma City that has been around long enough to count as an institution. No one who grew up around here doesn't have memories of this spring ritual. It was and is an elementary school field trip staple, as well as a perfect adolescent boredom killer back in the dark days before Norman Music Festival and the NBA.
In the unlikely event that you didn't know, the Festival of the Arts is one of the largest arts events of it's kind in the nation. It takes place at and around the Myriad Botanical Gardens each Spring and features artists from all over the country. Local restaurants pair with local arts organizations to raise money with huge plates of wildly diverse food options- no corn dogs here. (Or actual dogs, for that matter; it's a sadly pet free event, although you can buy some truly hideous dog paintings if you really give it a go.) The Oklahoma Arts Council is also responsible for the addition of a children's art market; unlike the rest of the festival this feature was only available on Saturday.
This year's festival was a high profile showcase for the newly remodeled Myriad Botanical Gardens. Shorn of much of it's original 1980s Logan's Run-esque concrete architecture, the gardens feel every bit the classy, imaginative, and forward looking urban park it was originally envisioned as.  The interactive water sculpture on the west end of the gardens was a big hit in the afternoons with children and adults alike. The brand new colorful, whimsical kids park was just as bustling as the arts market itself. It's just another reminder that the current crop of brand new OKC kiddies are growing up in a truly different city than even their older siblings did.
The pictures below are but a small sampling of what the week-long event had to offer.
All photos by Helen Grant and Lynne Rostochil unless credited otherwise; more detail on each photo is displayed in the Flickr set.