Mondays are rough. See, you have the whole weekend to do stuff that you (theoretically) enjoy, and then…it ends. That's it. Back to work. Damn.
Today at the OKC.NET offices, there was a massive, Garfield-sized case of the Mondays. There was nothing we could do; it was sort of like the flu pandemic of 1918, but with fewer silly hats. Managing editor Helen was struck down by the Mondays, and was feeling overwhelmed by the sheer amount of work that must be done every Monday. Our fearless leader Colin was so stricken by the Mondays that he had to stay at home so as not to spread this infectious disease even more; even normally bright-eyed and bushy-tailed special projects editor Daniel was feeling listless and morose, even though he had two bowls of Peanut Butter Crunch for breakfast. So the office, such as it was, decided there was only one cure for this debilitating disorder: work from McNellie's (which has free wifi, by the way).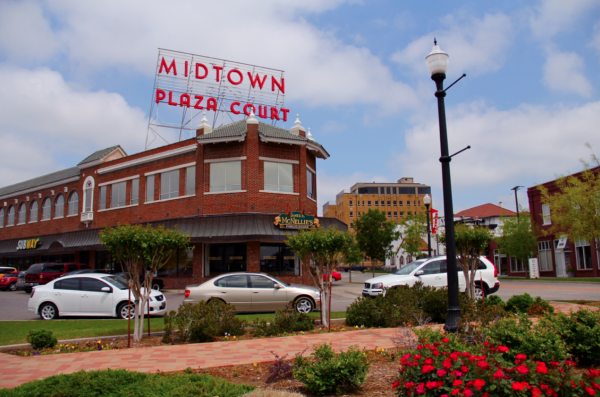 To rationalize this field trip, Daniel and Helen decided to do a beer tasting. Here are the results:
Beer #1:
Helen
Coop F-5 IPA
$5.00
I'm on the job, so I decided to go with a beer that reflects my whirlwind schedule. I feel the Coop F-5 more than adequately exemplifies the chaos I deal with when coordinating writers, photographers, and our multimedia team. Coop's F-5 India Pale Ale is hoppy all the way through, but has a nice citrus flavor to balance it out. It's bitter like a grapefruit on the back end, not unlike a Monday.
Daniel
Warsteiner Pilsner-
$5.50
While there's nothing particularly special about this German beer, I find that I very much enjoy the semi-sweet maltiness at the front-end, as well as the crisp, refreshing nature of the pilsner style in general. Â Also, it looks very similar to a Coors Lite when poured into a glass, so you can have the illusion of drinking cheap beer while secretly (read: pretentiously) enjoying an overpriced import. Like a boss.
Beer #2:
Helen
Choc Spring IPA
$4.00
I did not intend to drink two beers with lunch, but I let Daniel talk me into it as I worked on our list of agenda items for this week in addition to asking writers to let me know how their stories were coming along. With my focus being on all that is "local" I decided to go with the Choc Spring IPA. It's a less hoppy version of the Coop F-5. At the front it's a little sweeter too. It has that grapefruit aftertaste as well, but it is slightly less bitter.
Daniel
Young's Double Chocolate Stout
$6.00
In my defense, it wasn't like I had to twist Helen's arm about beer #2. For my second beer, I went with something I've not had many times before. While I like stouts and porters, I generally frown on adding undue flavors to beer (unless it's my favorite stout, Great Divide's Espresso Oak-Aged Yeti, which has as pretentious and ungainly a flavor as its name suggests). I'm somewhat split on this beer; while its subtle dark chocolate flavor profile is interesting and unique, I think I might prefer this beer if it were just a stout, rather than a chocolate stout. Also, why is it a double-chocolate stout? Are there two chocolates in this? Perhaps my palette isn't developed to catch the subtle differences in chocolate flavors within beer. Whatever it is, I apparently like my beers like I like my women (in most cases): not restricted by unnecessary pretense or accoutrements.