This year was my first year being into comics, and it has been just a CRAZY ride into hell. Great stuff abounded left and right, almost too much to comprehend, nonetheless, here's my attempt at comprehension:
#11 Unexpected (Vertigo)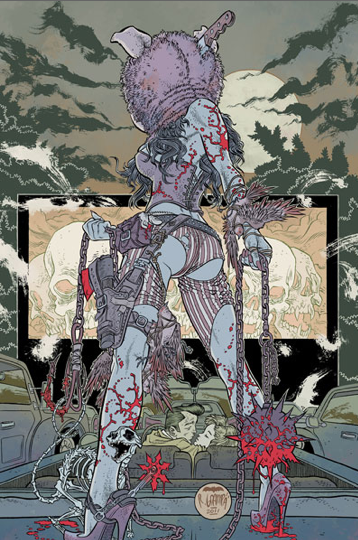 This compilation of short shocking stories contains not only some great narratives from the likes of Dave Gibbons (yes, Dave Gibbons from The Watchmen) and Oklahoma native Farel Dalrymple et al, but also features artwork that should not be missed. Even the cover speaks to that end: gore and psychosis running amuck with sexiness and weirdness not far behind. This is just a really solid collection of indies.
#10 The Strange Talent of Luther Strode by Justin Jordan (Image)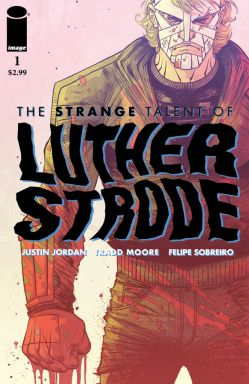 Just your typical tale of a nerdy kid who decides he doesn't want to get picked on anymore, so he picks up a book to help him work out and then OH MY GOD HE JUST KICKED THAT PERSON SO HARD THEIR INTESTINES BURST OUT OF THEIR BODY! I had an inkling that Luther Strode would be good, but as the story progresses and the characters develop, it just gets better and better. Issue 3 came out in December, and the run is definitely worth tracking down.
#9 Detective Comics by Scott Snyder (DC)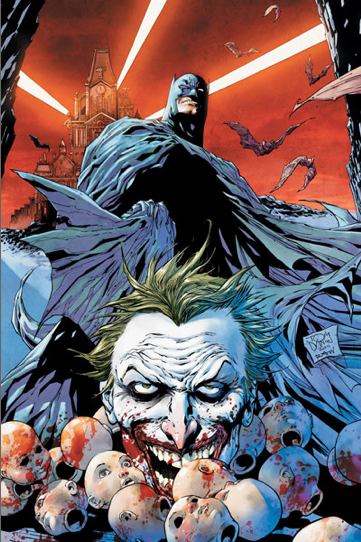 This series was arguably the hook that landed me in comics. Scott Snyder's pre-New 52 reboot Detective Comics were dark and well-plotted with new twists on old villains and an overarching new villain in the form of Gordon's psycho serial killer son. Particularly the ~#860 issues illustrated by Francesco Francavilla drip off the page with gorgeous high contrast artwork and layout. Worth seeking out if you can find some back issues of it.
(See, this is where it's starting to get hard…)
#8 Nursery Rhyme Comics (First Second)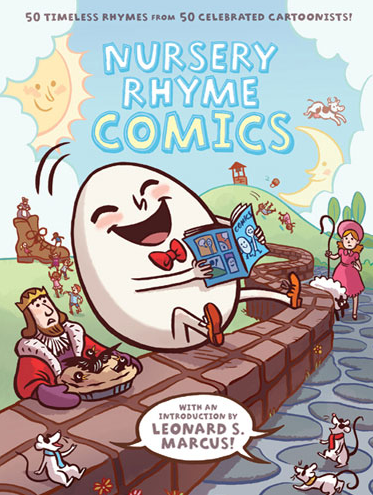 If you are a fan of webcomics or other indie artists, this is something you need to at least see… I saw the list of contributing artists, and crapped my pants almost ceaselessly. Lucy Knisley, Kate Beaton, Scott C. ( another great link for Scott C. ), Jordan Crane, Jaime and Gilbert Hernandez (Love and Rockets), and Mike Mignola (Hellboy) just to name a few… This book contains all things that are good, and if nothing else, makes a great gift for a kid who is awesome.
#7 Daredevil by Mark Waid (Marvel)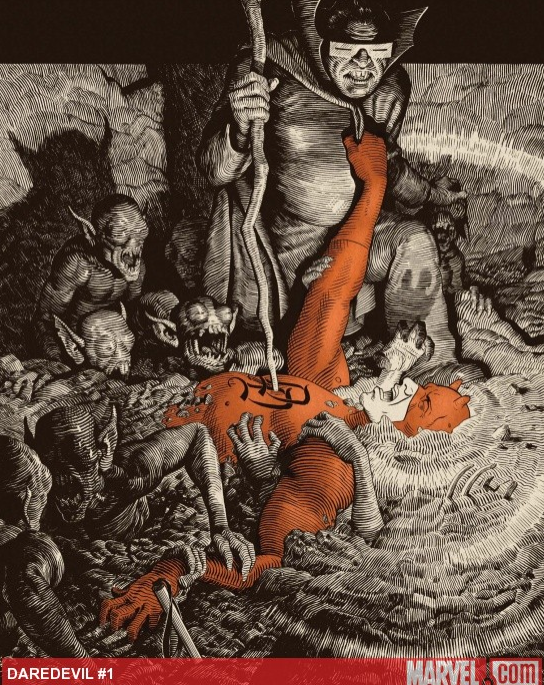 So I've never been a fan of Daredevil due to my disease which involved seeing the movie (call it Ben Affleck-tion), but can I just say… Daredevil is great. It's been in the hands of some really great writers over the years (Frank Miller's Born Again is a classic, for instance) and Mark Waid's reboot of the franchise is no let down. He works well with the fact that Daredevil no longer has a secret identity, everybody knows Matt Murdock is Daredevil, and that leads to some interesting character dynamics and directions.
#6 Nonplayer (Image)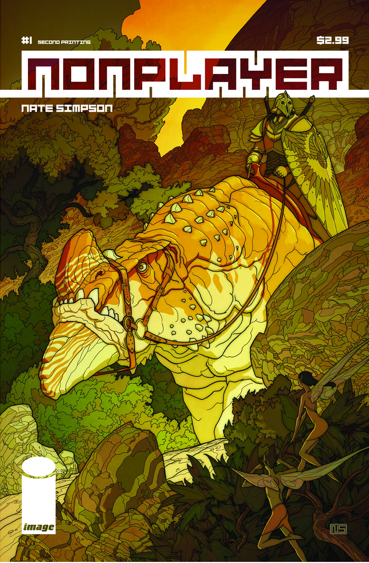 This single issue which came out of NOWHERE holds some of the most beautiful art, layered storytelling, great fantasy action, and it's just a great comic all the way around. The only thing keeping it out of the top 5 is the fact that there's only 1 issue and it's really hard to find. Lucky for you, I've tracked down a preview for the first issue, unlucky for you, it's only about half the comic and doesn't get to the real meat which involves this INCREDIBLE splash page: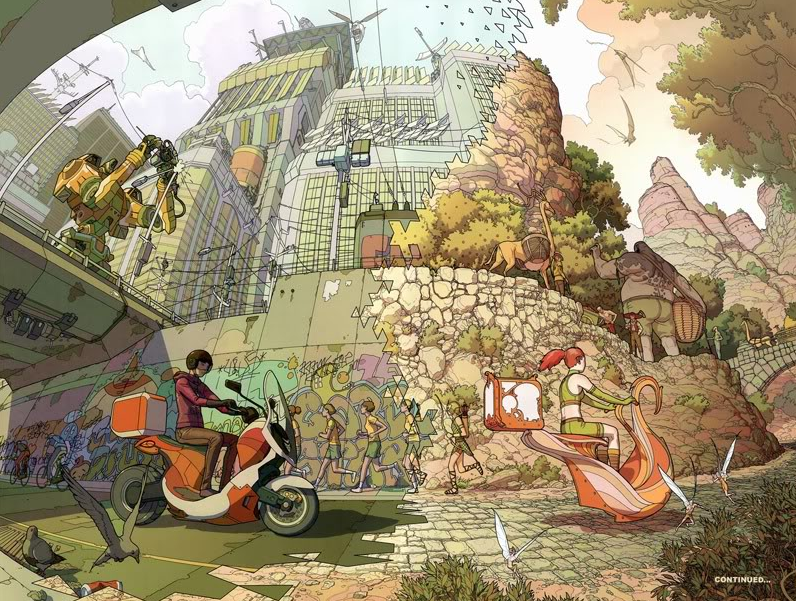 FFFFFFFFFFFFFuuuuuuuuuuuuuuuuuuuuu… I just want issue 2 to come out, which should happen some time next year.
(Hunker down kids, here we go…)
#5Â  Fearless by Matt Fraction et al (Marvel)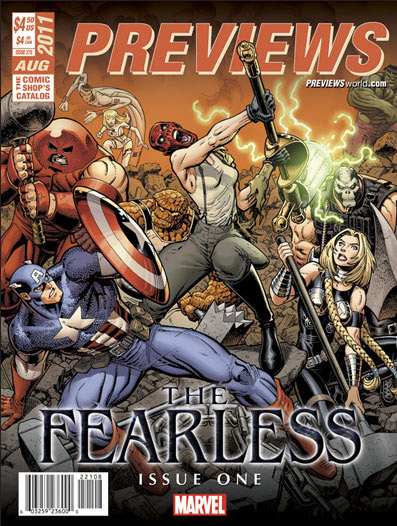 You can't make a list like this without at least talking about Marvel's main event of the year, Fearless. It includes everyone in the Marvel Universe and drags in about 60 different limited run spin-offs. Not to mention, ends up killing or getting rid of 90% of the Avengers in the process. Fearless was an intense moment to get into comics, but pretty satisfying in an all encompassing, everything gets destroyed sort of way.
#4 Animal Man by Jeff Lemire (DC)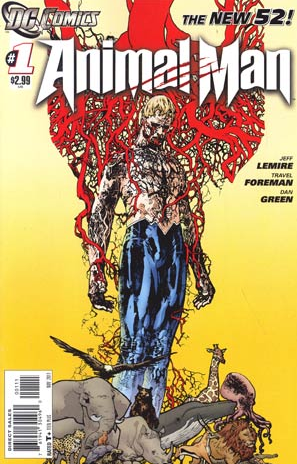 My personal favorite of the New 52, Animal Man, is just really weird. The artwork feels like a hallucination, the story adds to the stuff of nightmares that you're seeing, but all that builds into a really strange, interesting, twisted bit of comic that is 40% dream, 30% nightmare, and 30% LSD trip. Pick it up and gaze upon just one splash page, and I defy you not to buy it.
#3 Hark! A Vagrant by Kate Beaton (Drawn and Quarterly)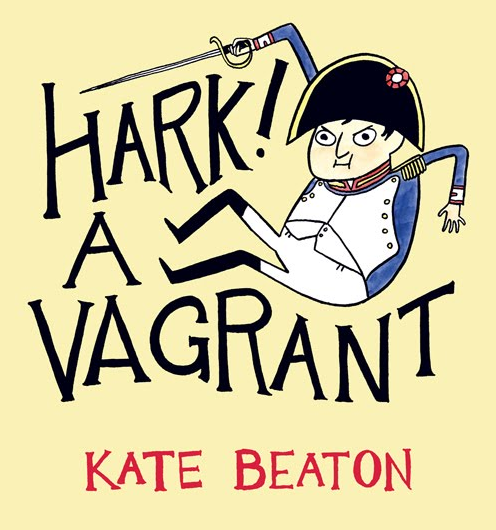 I mentioned Kate earlier in Nursery Rhyme Comics and linked you to her site, so this… this is basically her website compiled in a hardcover with a silly drawing of Napoleon on the front. Beaton is incredibly intelligent as she dives into history and literature with her energetic and quirky style. Also, she is hilarious. She is maybe the funniest person alive. If you were stuck in the woods and all you had was Kate Beaton, you could start a fire and kill a deer with how funny she is.
#2 Moon Knight by Brian Michael Bendis (Marvel)

Nobody expects much from Moon Knight in real life or in the comic, but Bendis and Maleev completely destroyed those preconceptions in their run. When you have two people who are THAT GOOD at what they do, there's really nothing you can do but pay for your ticket and ride the ride: the story is seamless and the art immaculate. I was so amazed, and I want you to be amazed too, so go out and buy #1-8 and you will not be sorry. Not one bit.
#1 X-Men: Schism by Jason Aaron (Marvel)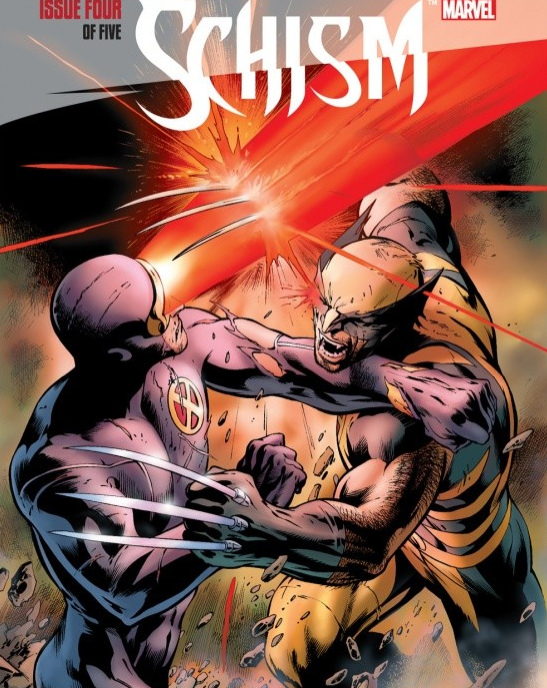 By far one of the best arcs of the year, leading to some of the best spin-offs (Wolverine and the X-Men has got a great start, right along with X-Men Regenesis). Tensions between Wolverine and Cyclops come to a head with all the fireworks and awesomeness that entails, nearly every nation unleashes a Sentinel of their own, the Hellfire Club is torn down and replaced by 12 year old rich and evil geniuses. It is so good. Seriously. So good. It's a 5 issue run that is worth every second of your time and will hopefully set you up to read more X-Men in the next year.
#0 Marvel Point One #1 (Marvel)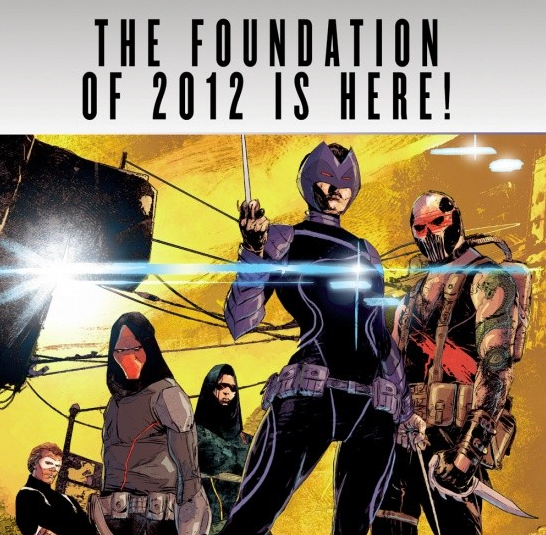 (Shut up, I can too have a #0… If thermodynamics can do it, so can I.)
If you take nothing else from this list, take this: buy this comic. This is Marvel's 2012 preview and includes some of the best writers and artists in the industry (Bendis, Brubaker, Fraction, David Lapham, Chris Yost, Jeph Loeb, Ed McGuinness, Brian Hitch, Javier Pulido…) and shows off some storylines, most of which are due to start next year. The thing is, I don't want to give anything away so it's hard to talk about. But the stories will hook you. The stories will get you excited and make you impatient for the coming year. They still give me chills and rushes, even after two months.
Now, my list is nowhere near comprehensive, so here's some more that are worth checking out in my Honorable Mentions list.
Books:
Paying For It by Chester Brown (Drawn and Quarterly), wherein a man chronicles his many dealings with prostitutes in semi-autobiographical fashion.
Amazing Everything by Scott C. (Insight Editions), wherein you will find a whole bunch of delightful little watercolors.
Anya's Ghost by Vera Brosgol (First Second), wherein a little girl becomes bestie's with a ghost.
Death Ray by Daniel Clowes (Drawn and Quarterly), wherein Daniel Clowes does what he does best: take simple ideas and tell a very hard story with them.
Haibibi by Craig Thompson (Pantheon), wherein you will find an epic story which encompasses lots of stuff.
Comics:
Captain America by Ed Brubaker (Marvel)
Criminal: Last of the Innocent by Ed Brubaker (Marvel)
Swamp Thing by Scott Snyder (DC)
Aquaman by Geoff Johns (DC)
Deadpool by Daniel Way (Marvel)
Deadpool MAX II by David Lapham
Worth it.
For more information and to actually hear me freak out about comics and graphic novels, listen to the Snikt! Comic Book podcast over at sniktcomics.tumblr.com, get up-to-date news on Facebook, and of course it is syndicated here at OKC.NET!