Alright, the music business is hard to put your finger on sometimes. As the radio phases out and becomes less and less relevant and the internet expands to envelop people in its warm computer-y embrace, it becomes harder to find out about new bands and albums that don't suck and are in fact awesome. But then the end of the year comes around, and along with it a "Best of…" list for everything you can imagine: Best Albums, Best Movies, Best Comics, Best Pizzas… whatever you want.
So, here's my contribution to the list:
The Weeknd – House of Balloons
This dark and atmospheric R&B/hip-hop album reaches into a seedy world of parties and after-parties, sex, drugs, and regrets and pulls out something like a still-beating heart and holds it out in front of you. Released for free on the-weeknd.com as the first part of a trilogy, it came out of nowhere and surprised everybody by being one of the best R&B albums ever.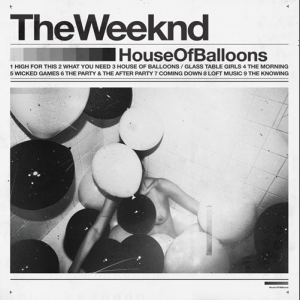 Wild Flag – Wild Flag
Carrie Brownstein has been doing an awful lot of cool things since Sleater-Kinney called it quits. For one thing, she co-created/wrote/acted in the sketch comedy show Portlandia (hilarious), but she also started a new band just as angry and fun to hear as SK. Wild Flag features fast punk guitar and quirky organ-esque keyboards, as well as Brownstein's trademark vocals that are really the signature. It is relentless and makes for something great to dance to. If you like dancing.
Wye Oak – Civilian
This duo crafts some amazing tunes. Jess Wasner's haunting voice weaves in and out of her guitar creating heavy atmosphere in the velvet tones. She's a highly capable performer and guitarist… formidable, even. This albums already topping some lists (avclub.com) for best albums of the year, and one listen to Two Small Deaths, The Alter, or Plains (my favorite tracks off the album) will convince you that they deserve that place.
Destroyer – Kaputt
Two emotions permeate Destroyer's latest (for me anyways), being drunk and dancing. Listening through Kaputt makes you close your eyes halfway and just let the beat move you. It's the kind of album you can play and relax while letting your head bob just a little bit.
tUnE-yArDs – w h o k i l l
Who-Kill is aggressive and wild. Tune-Yards whole reason for being is to push their limits in creating musical landscapes (or really, "musical junkyards" as Merrill Garbus calls it), and as a result they're incredibly inventive in just the weirdest way. If you're looking for music that doesn't have an equal anywhere else, but that has a primitive, tribal, beat-driven sound… well, I mean, that's pretty much tUnE-yArDs.