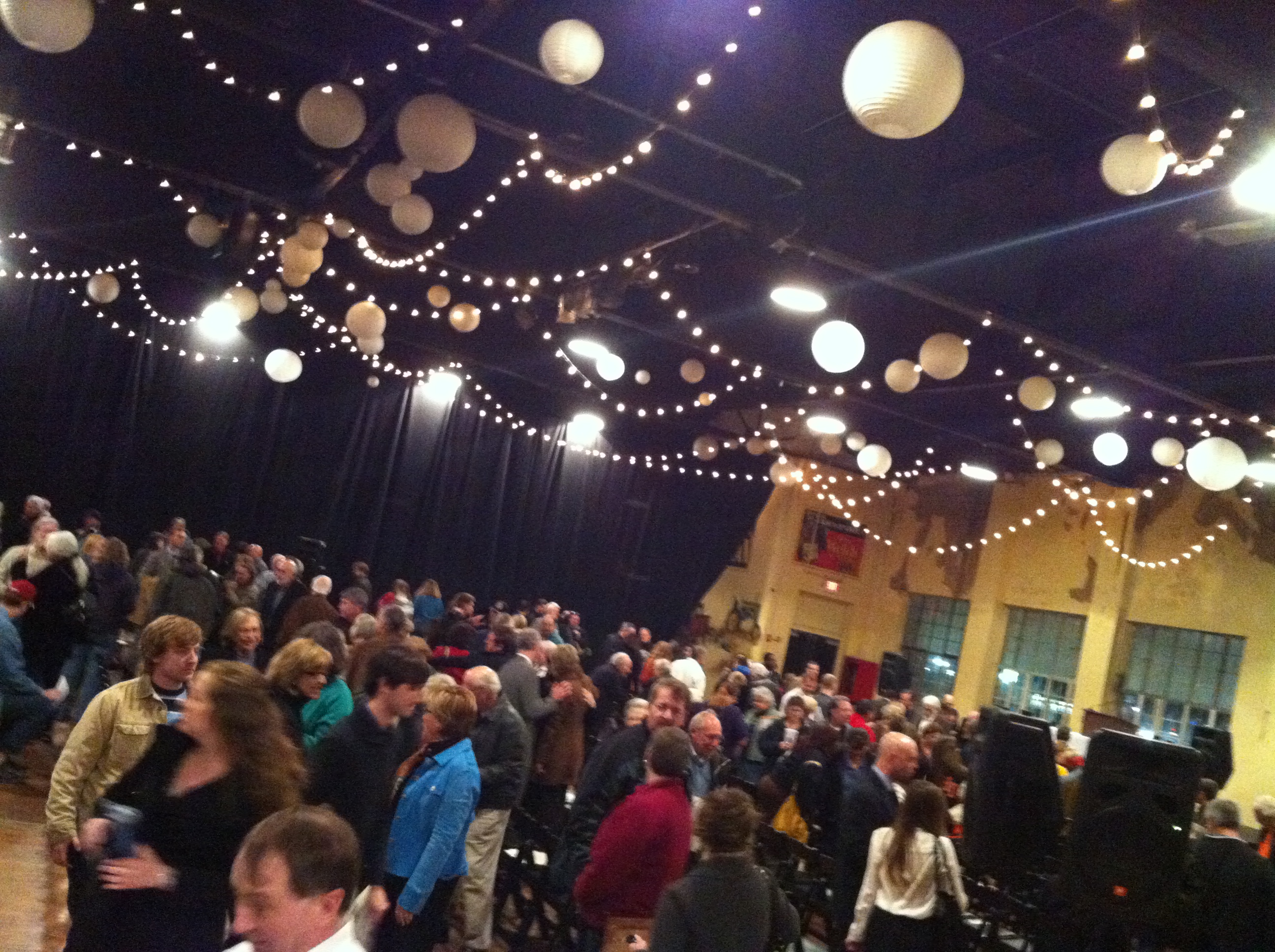 City Councilman Ed Shadid drew a crowd of 500 people to the Farmer's Public market in downtown Oklahoma City last Tuesday for a town hall meeting on public transportation. Dr. Shadid invited the CEO of the Chamber of Commerce, the director of the Central Oklahoma transportation planning authority, and a nationally renowned urban planning consultant to discuss the necessity of an effective public transit system and present the public with decisions surrounding Oklahoma City's transit future.
Roy Williams, CEO of the Greater Oklahoma Chamber of Commerce, framed the argument for expanding transit service in terms of economic development: a good transit system is indispensable for maintaining Oklahoma City's competitive edge in the 21st century. Doug Rex, Director of ACOG's Transportation and Planning Department, provided an update on the MAPS 3 transit projects. Oklahoma City is currently negotiating the purchase of the Santa Fe train station downtown, which will serve as an intermodal transportation hub. This will essentially serve as Oklahoma City's Grand Central Station, linking buses, modern streetcars, and possible future commuter rail. A study of high-volume corridors is underway, exploring high-speed commuter rail as a means of reducing car traffic between OKC and Norman, Edmond, and Midwest City.
Councilman Ed Shadid of Ward 2 made an impassioned case for public transportation. He argued that freedom involves choice, and currently Oklahomans have no alternative to driving cars: "The message [from the government] is that if you want to participate in society, you will buy a car, car insurance, and a new tag each year," the cost of which totals $10,000 annually, or roughly 66% of the yearly earnings of a minimum wage worker. It's no wonder that there are 100,000 people in Oklahoma City that are without cars. In addition to those who simply cannot afford a car, 20% of senior citizens and thousands of visually impaired Oklahomans rely on public transit to get around the city. The shortcomings of the bus system in Oklahoma City make mobility very difficult: the buses don't run in the evenings (making jobs with evening and night shifts impossible), there is no Sunday bus service, and for the elderly especially, the woefully inadequate bus stops do nothing to shield the passengers from the Oklahoma sun and wind.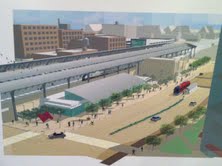 Dr. Shadid presented a few oddities of Oklahoma's strategy for funding public transit. Unlike other municipalities, Oklahoma City funds all discretionary spending with sales taxes, a fiscally conservative strategy that seeks to avoid the city carrying debt (we're the only large city that does this). However, sales tax revenues are tied to economic peaks and valleys, meaning that the city is a recession away from cutbacks in areas such as transit and public safety—as happened during the 2008 recession. Without a dedicated funding source, transit funding is vulnerable to cutbacks in times of economic downturn. He presented a few ideas, like levying a sales tax on web commerce, which would bring in an estimated 15-17 million dollars each year. For comparison's sake, the City's annual transit budget is $12 million; bringing Sunday bus service online would cost $1.5 million.
The City also misses out on revenue generated by advertisements on bus stops. In an arrangement unique to OKC, the City allows outdoor advertising companies to place bus benches anywhere they like. These benches function more as a billboard than as a functional component of a transit system, as they consist of little more than an advertisement attached to a few uneven two-by-fours. Many passengers also complain that none of these stops feature timetables or maps of the bus routes. Because buses often don't arrive any more frequently than every 45 minutes, passengers are forced to wait out in the vicissitudes of the Oklahoma weather, unsure even when the next bus is scheduled to arrive.
Of course, these inadequacies in the bus system are evident to everybody who's ever lived or worked in Oklahoma City. The debate on the horizon seems to be about which public transit technology we should embrace. There seem to be two schools of thought: one advocates enhancing the bus system by increasing frequency, reexamining routes, providing designated bus lanes, and building inviting and functional bus stops. The other school of thought embraces electric streetcars, for the reason that buses have been stigmatized as movers of the poor and disabled, and streetcars present an exciting technology that will attract ridership in a way that buses cannot. This is the problem Dr Shadid perceives with the MAPS 3 project, which put the entire transit budget (some 120 million) into electric streetcars only. Electric streetcars can be effective, Mr. Rex of ACOG explained, but only when are serviced by a strong bus system that serves as the backbone of the transit infrastructure. In fact, this is why Oklahoma City was the only city out of 20 municipalities that was denied federal money towards electric streetcars: we were the only city without an already robust bus system, and we had no plan for funding operations and maintenance in the future.
There is a role for electric streetcars to play, especially when it comes to traveling short distances downtown, for instance, between the Health Science center, downtown, and midtown. But much of the population won't benefit from or use the streetcar. Given this fact, and given that the lack of a future plan for funding the streetcar's operations and maintenance, it is likely that when the streetcar pirates from the bus system's funds, legal issues may crop up. Title 6 of the Civil Rights Act stipulates that when city planning projects that treat one segment of a population differently than other segments within a city, or favor one group while excluding another, that those projects are ineligible to receive federal funds. Unless Oklahoma City wants its transit planning process to languish in court, it must consider the problems the streetcar presents. Dr. Shadid summarized his feelings about the streetcar like this: "All things being equal, I would prefer a streetcar. Streetcars are cool. But are they cool when I know that somewhere there is a mother and her children sitting in the rain as they wait for the next bus?"
Jarrett Walker, the Portland-based author of "Human Transit" and transit planning followed Dr. Shadid's speech. He talked about the difference between abundant access and symbolic transit. Streetcars are a symbol of Oklahoma City's rise, but don't measure up to the ideal of public transit accessible to every citizen. Abundant access, in Walker's words, gives the most people the most access to the riches of their city. In the coming months, and years, Oklahoma City's citizens will have the chance to engage with planners to best provide for abundant access to the riches of our city. Dr. Shadid plans to organize many transit-themed town halls in the near future. Oklahoma City responded to the first one with a huge turnout. If you want the momentum to keep building, attend a few and get involved with the planning process.