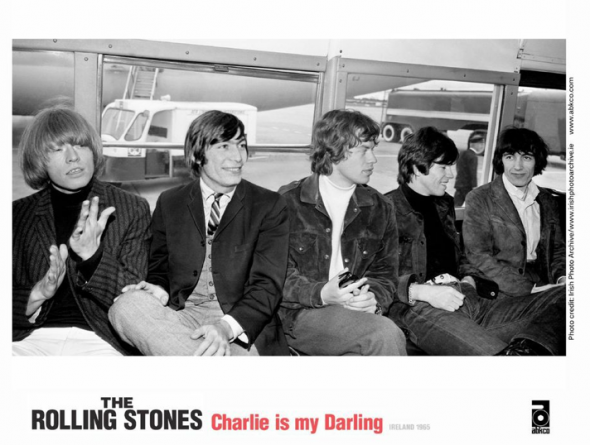 – By Colin Newman –
I'm a fan of documentaries, because I'm always fascinated by the interplay between reality and narrative- it's misleading to say that documentaries are non-fiction, because there is still the contribution from the filmmaker, choosing what we see and don't see, choosing how to present what they do show us. I also have a special interest in these films that comes from my interest in journalism. ANYWAY, here are my documentary picks for the festival.
01. The Rolling Stones- Charlie is my Darling – Wed. 9:30 – Grand Lawn at the Myriad Gardens
I'm a sucker for a good rockumentary, so this recently rediscovered documentary filmed in 1965 just as the Rolling Stones were becoming a global phenomenon sounds kinda cool. It should be a good reminder of what the band was like in the days before they did so many illicit substances that Keith Richards had to fly to Switzerland and have all of his blood replaced [citation needed].
02. Finding Hillywood – Sat – 11:30am – Harkins Bricktown 2
Over the last 20 years, Rwanda has gone from the site of a brutal civil war and one of the worst genocides in modern history to being one of the most successful African democracies. Finding Hillywood chronicles the beginning of the Rwandan film industry (yes, there is a Rwandan film industry) and the efforts of one filmmaker to use cinema to help heal his nation.
03. Out of Print – Sat – 2:00pm – Downtown Library
How will digital delivery change the way we read? For one thing, you are reading this on your computer – or just as likely, some handheld device – right now. This documentary explores the way that books are changing and the way that our culture is adapting to the change…or is it the other way around?
04. The Hornets Nest – Fri – 5:30pm
Peabody and Emmy winning war correspondent Mike Boecher and his son Carlos seek to reconnect on assignment in Afghanistan, but are quickly drawn into the most violent period of the Afghan war. This documentary explores the bonds formed by combat and family.
05. The Muslims Are Coming! – Fri – 9:30pm and Sun – 4:00pm
Islamophobia is the current phobia of choice in the United States. Just bringing this up guarantees that someone will post an apoplectic comment on facebook about how Turkish school teachers are actually secret agents dispatched to implement Sharia law in Oklahoma. (You think I'm joking; this is something that Sally Kern and her batshit supporters actually believe.) In the face of hysteria, a group of Muslim American comedians travel across the country using the power of comedy and laughter to tear down barriers between people and cultures. Oh, and it's funny too.
06. The Short Game – Sat – 9:30 – Grand Lawn at the Myriad Gardens
A quirky look at the lives of the world's greatest 7 year old golfers as they compete in the World Championship of Junior Golf. This film has a lot of great buzz after showing at SXSW this year, and looks like it might be the next documentary feature to go mainstream.